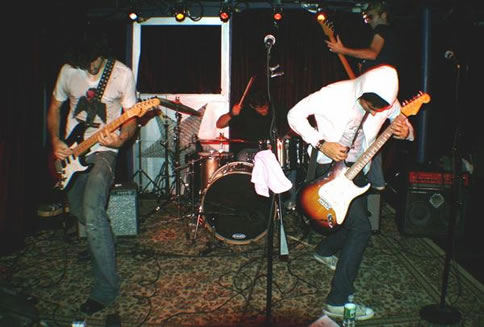 Steven Baggs is a 23-year-old singer/songwriter from New York, who's distinct sound is a mix of melodious pop and organic rock. Each song is filled with sharpened hooks toughened by innovative guitar riffs and harmonious vocals that settle into your head and stay there.
Blending the best ingredients off of pop's musical spice rack, Steven writes songs about past relationships and life experiences which serve up an astringent view of love, loss and everything in between.
Steven Baggs takes the stage at 7:30pm.
You can visit Steven Baggs online at
StevenBaggs.com or http://myspace.com/stevenbaggs